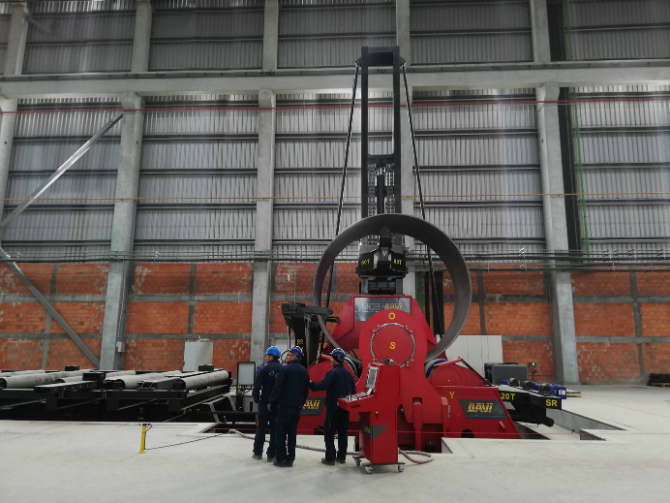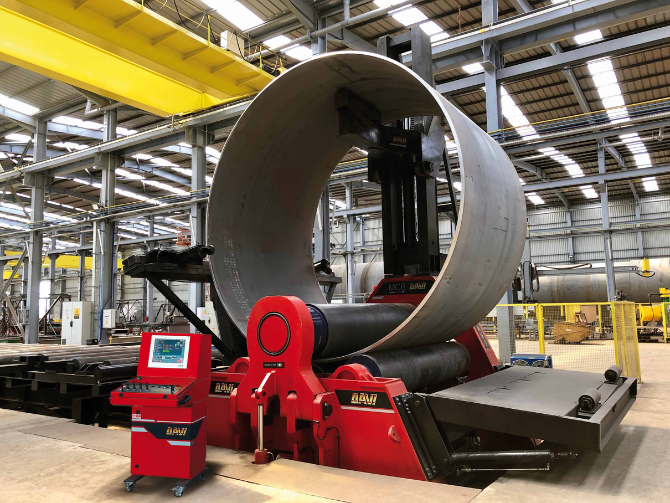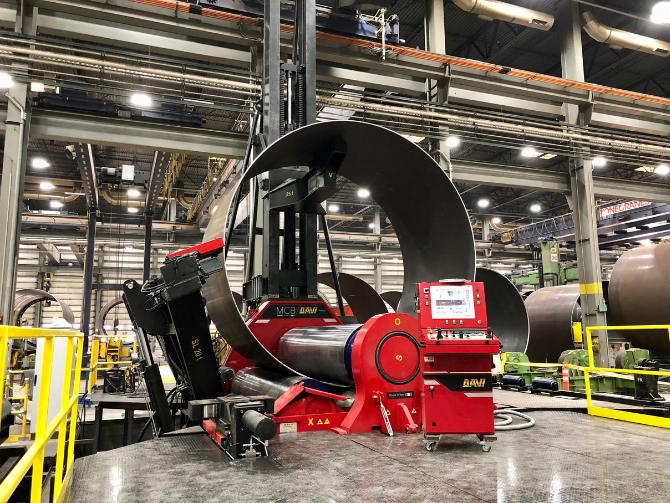 Wind Energy Lines
Rolling solutions for all the different needs of the Wind Energy industry
Introducing Upgraded Wind Tower Rolling Machine Packages: Enhancing Performance, Accuracy, and Efficiency for Increased Productivity and Improved Safety.
See all the packages we have available in the text below.
}
Wind Energy Packages
Package A, the Wind Energy Line (WEL), includes upgrades such as high speed and high torque packages, a powered and CNC controlled infeed conveyor, pushers on the conveyor for plate rotation and alignment, hydraulic self-aligning overhead vertical support, hydraulic self-aligning front support, and hydraulic pushers with fingers on the front support. These upgrades improve plate handling, feeding, squaring, rolling speed, roundness control, and plate alignment, leading to time savings and improved performance.
Package B, the High Productivity Line (HPL), adds features like hydraulic rear support, hydraulic pushers with fingers on the rear support, hydraulic lifting of the conveyor, progressive and reinforced wider conveyor for wind cones, and an upgrade to the control system. These upgrades further enhance roundness control, pre-bending accuracy, plate feeding for wind cones, and automated position, squaring, and rolling processes.
Package C, the Smart Line (SL), builds upon the HPL and introduces a fully automated and continuous cones forming system. It includes a hydraulic guides tracking system, automatic cycle synchronization package, and iCone software. This system enables automatically generated programs for heavy-duty cones forming, continuous plate guiding, exact and swift cones forming, and improved geometrical tolerances quality.