Strengthening the partnership: davi's innovative solution for a german shipbuilding company
30 May 2023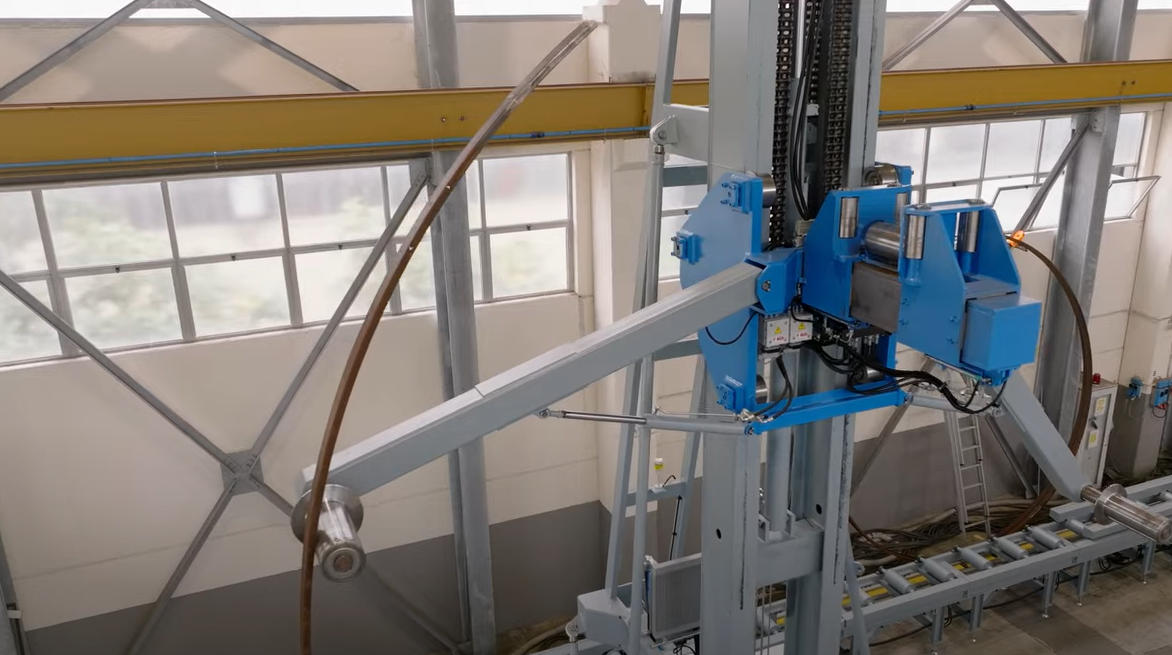 Davi, manufacturer of Plate and Angle Rolls, is proud to announce the successful collaboration with a leading German shipbuilding company. In response to their unique needs, we have developed a groundbreaking solution – a very special MCB Plate Roll. This specialized machine is designed to bend small yet thick reinforcement rings with precision and efficiency, revolutionizing the customer's production process.
The challenge of guiding small stripes and achieving diameters ranging from 5,000 mm to over 8,000 mm spurred our team's ingenuity. We equipped the MCB Plate Rolling Machine with a state-of-the-art infeed system, reinforcement sleeves, and guiding pushers on all supports. These enhancements significantly improve the customer's results compared to their previous equipment, ensuring superior performance.
Our close collaboration with the German shipbuilding company led us to incorporate a horizontal solution, offering easier handling of welded sections post-rolling. This design advantage streamlines their production process, enhancing overall efficiency and productivity.
The successful implementation of the Davi MCB Plate Roll marks a significant milestone in our partnership with the German shipbuilding company. By delivering a game-changing solution tailored to their needs, we have solidified our commitment to their success. With Davi's innovative machinery at their disposal, they are poised to sail ahead in the competitive shipbuilding industry. Together, we are rolling towards a future of excellence and unmatched performance.